Projects by our Directors of Raj KCC Pvt. Ltd.
Offices, School & Cinema complex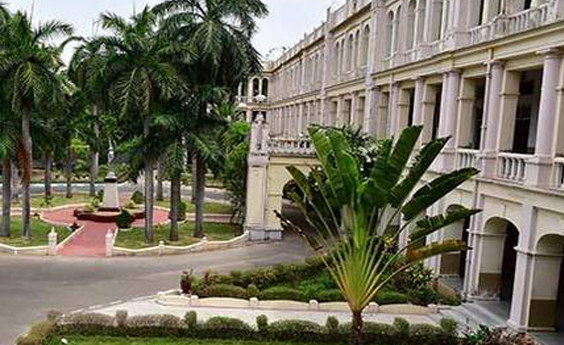 We have constructed Krishi Anusandhan Bhawan –II at Pusa, New Delhi for Indian Council of Agriculture Research under the management of NBCC. The cost of the work was Rs. 7.23 Crores. The work consisted of basement plus 6 storey RCC Frame Structure and was completed in the year 2001. It was a World Bank Aided Project.
Factory Buildings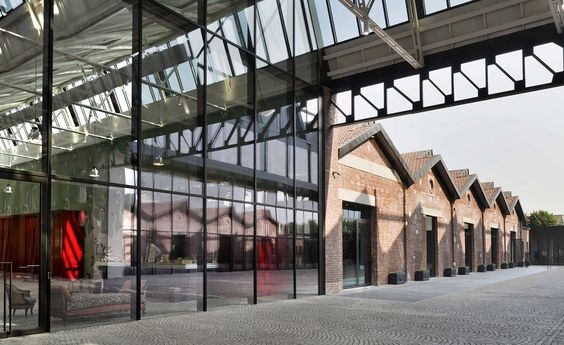 Construction of Factory Building for Ranbaxy Laboratories Ltd., at Mohali (Project F-5) costing Rs. 2.40 Crores in 1988. In this factory the roof was cast at a height of 11 metres. Construction of Factory for Silicon Valley Technology Ltd., in export Zone, Greater Noida, costing Rupees 3.00 Crores in 1994. This project was for a multinational software export house.
| | |
| --- | --- |
| Name of Work | THE PARK PLACE |
| Total Work | 20,00,000 sq. ft. |
| Name of Place | Gurgaon |
| | |
| --- | --- |
| Name of Work | THE BELAIRE |
| Total Work | 15,00,000 sq. ft.. |
| Name of Place | Gurgaon |
| | |
| --- | --- |
| Name of Work | THE AAMANTRAN, ELDECO |
| Total Area | 9,47,465 sq. ft. |
| Name of Place | Noida |
| | |
| --- | --- |
| Name of Work | ESTATE ONE, ELDECO |
| Total Area | 4,13,000 sq. ft. |
| Name of Place | Panipat |
| | |
| --- | --- |
| Name of Work | AMERICAN EXPRESS BUILDING, DLF |
| Total Work | 4.25 Lakhs sq. ft |
| Name of Place | Gurgaon |
| | |
| --- | --- |
| Name of Work | NEW TOWN HEIGHTS, DLF |
| Total Area | 30,00,000 sq. ft. |
| Name of Place | 20 storey structure at Sector 86 , Manesar |
| | |
| --- | --- |
| Name of Work | RIDGE WOOD, DLF |
| Total Area | 5,00,000 sq. ft. |
| Name of Place | 15 storey structure at DLF Phase-4Gurgaon |
| | |
| --- | --- |
| Name of Work | WELLINGTON, DLF |
| Total Area | 5,50,000 sq. ft. |
| Name of Place | 15 storey structure at DLF Phase 5, Gurgaon |
| | |
| --- | --- |
| Name of Work | DLF EXCLUSIVE FLOORS |
| Total Area | 4,25,000 sq. ft. |
| Name of Place | 3- storey units at DLF Phase-5Gurgaon |
| | |
| --- | --- |
| Name of Work | TRINITY TOWERS, DLF |
| Total Area | 2,00,000 sq. ft. |
| Name of Place | 20 storey structure at DLF Phase-5Gurgaon |
| | |
| --- | --- |
| Name of Work | WESTEND HEIGHTS, DLF |
| Total Area | 7,30,000 sq. ft. |
| Name of Place | 20 storey units at DLF Phase-5Gurgaon |
| | |
| --- | --- |
| Name of Work | PINNACLE, DLF |
| Total Area | 14,50,000 sq. ft. |
| Name of Place | 20 storey structure with landmark , Gurgaon |
| | |
| --- | --- |
| Name of Work | SUMMIT, DLF |
| Total Area | 8,00,000 sq. ft. |
| Name of Place | 20 storey at DLF Phase-5, Gurgaon |
| | |
| --- | --- |
| Name of Work | RESIDENCY, ELDECO |
| Name of Place | GREENS NOIDA |
| | |
| --- | --- |
| Name of Work | UNITECH GRANDE |
| Name of Place | NOIDA |
| | |
| --- | --- |
| Name of Work | UTOPIA ELDECO |
| Name of Place | NOIDA |
| | |
| --- | --- |
| Name of Work | FLOREAL TOWER, ORRIS |
| Name of Place | GURGAON |
| | |
| --- | --- |
| Name of Work | CARNATION RESIDENCY, ORRIS |
| Name of Place | GURGAON |
| | |
| --- | --- |
| Name of Work | SPAZE PRIVY |
| Total Area | 13,25,000 Sqft. |
| Name of Place | GURGAON |