Late Sh. Raj Krishan Bahl
Founding Member of D.D.A. Builders Association.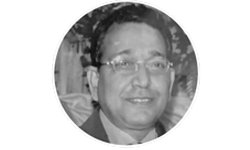 Late Sh. Ravinder Bahl
Founding Director of R.A.J K.C.C. Pvt. Ltd.
Our Inspiring Mentors:-
It was their overarching ambition,inexhaustible energy and never-say-die spirit that led them through all the obstacles to emerge the business tycoons.
Late Shri RajKrishan Bahl were the founding member of D.D.A. Association &Krishna Construction Company. Late Shri Ravinder Bahl was the founding member of
Krishna Construction Company, whoestablished and laid the foundation for RAJ KCC PVT LTD which hasemerged as a reputed construction company in Delhi NCR.
It wasthrough their futuristic vision and strong business acumen that RAJKCC PVT LTD created a name in the construction industry, and hasto their credit the
construction of some of the ICONIC structures inDelhi NCR. A legacy that would serve as an inspiration forgenerations to come.